Executive Boardroom
How the modern CIO will lead their organization through a digital transformation.
CIOs today are called upon to continuously improve their customers' experience, in an effort to create as much value for the customer as they can â?" often through massive digital transformation initiatives. This mandate is especially critical in markets where new entrants can easily carve away one's customers. What kinds of experiences do CIOs need to provide their customers? How do CIOs create a culture of ?thinking differently' in order to identify and subsequently address those experiences? What kinds of technologies are required in order to encourage this mindset while, at the same time, executing the business?
Leading CIOs today implement a twofold strategy of running their businesses with an appropriate degree of structure and rigor while, at the same time, nurturing a culture of curiosity and creativity aimed at constantly improving their customers' experience. This ?bimodal' approach manifests itself in the methods and technologies that CIOs use to run their business. Tableau will share proven practices for implementing a bimodal analytics regimen in your enterprise.
Sponsored by: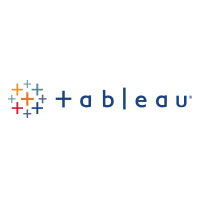 Tableau Software